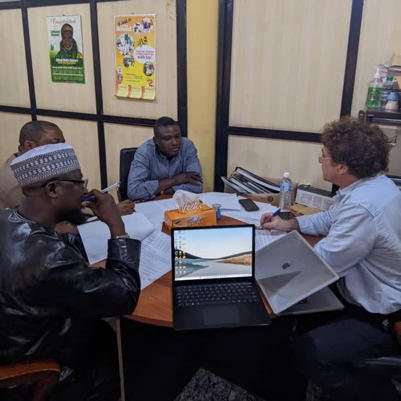 'What is the state of education in Nigeria and how do we enhance learning outcomes? This is the central theme which the Federal Ministry of Education in Nigeria is exploring and developing, supported by Cito experts. '
Nigeria – Unicef and Ministry of Education Nigeria
In Nigeria, too many children do not achieve basic foundational literacy and numeracy. This poses a serious threat to the future development of this immense country. The Nigerian Federal Government is determined to overcome the challenges in education and is investing heavily in improving the status quo. Measuring learning outcomes is instrumental in the process of finding the right focus. This is why establishing where Nigeria stands in education, is a first and important step towards defining realistic goals. Considerable effort must be devoted to developing and implementing a national educational assessment system that can support policy makers to monitor and consolidate the quality of education.
Assessment Framework
Investing in learning assessment is known to be a low-cost, yet very effective education reform. Assessment can be a key driver in result-based planning. With better data, better learning outcomes can be achieved, as data help to set learning goals. Countries that have been successful in improving learning outcomes, are often those countries that have created effective learning assessments. For this project, funded by UNICEF, Cito is to provide support in three areas, the first one being the Assessment Framework, a policy document which forms the basis for all future assessment in Nigeria. It describes what is tested, how and by whom this is administered, and what procedures are to be adhered to. For this, Cito closely collaborates with a wide range of stakeholders and assembles all the relevant components to combine these into a solid policy base for future assessment.
National Learning Assessment
The second part of Cito's assignment is to support the National Learning Assessment of 2022. Cito consultants work together with experts from the Universal Basic Education Commission (UBEC) to create assessment tools which are aligned to international standards. Cito also coordinates the pilot administration and data analysis, so that only the best items are included in the main study and results will be reliable.
Capacity building
The third aspect of Cito's assignment is to build local capacity. In 10 States, professionals are trained in many aspects of assessment, so that ultimately, sufficient professional staff will be available to maintain the standards that are now being set.
Investing in education through assessment is a continuous process. However, big steps can be taken with well targeted projects. This project is certainly an excellent example of such a big step. By the end of 2022 all stakeholders will have a clear understanding of where Nigeria stands in basis education, what the future of assessment is and who will be charged with the task of spreading assessment expertise throughout the country.