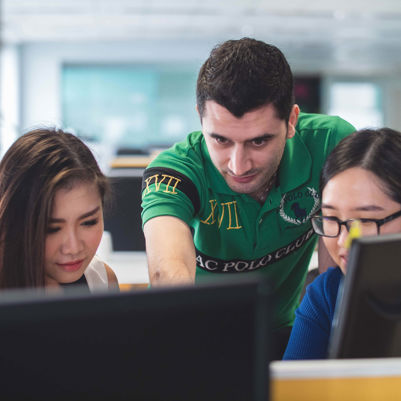 Computer Based Testing
All over the world, assessment agencies are moving from paper-based assessments to computer-based testing to measure student performance. Potential benefits of digital assessment make governments invest heavily in hardware and software. However, technology alone does not guarantee a reliable test. What really matters is that technology is aligned with valid content, and with skills of the people using it. We can help you explore how you can benefit most from computer-based testing. We can also develop on-screen items and tests, as well as find, select and implement the most suitable software solution for you.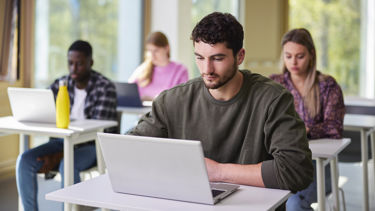 Computer based testing has many advantages, ranging from more efficient test creation, to faster test delivery and higher student engagement.
Cito has been one of the pioneers in computer-based testing, having started, decades ago, to develop and implement digital assessment systems. Organizations from all over the world have come to Cito to learn from our experiences.
Computer based testing can be beneficial for high stakes exams and continuous formative assessment systems where instant feedback to learners is required.
Do you recognize these issues?
"We want to move from paper-based testing to computer-based testing. How can we learn from others who have already made this transition?"
"How can we get our staff and processes ready for the implementation of computer-based tests? "
"How can we make optimal use of our item banking system?"
"How can we develop valid, reliable and easy-to-use on-screen assessments?"
Tailor-made solutions
Our strength is that we work with you. We listen to you and will do all to understand your specific context, your specific needs and your specific goals. This is, to us, the starting point for delivering complete, integrated services.
Working together
We will always, in consultation with you, appraise how, when and what our support should be. Our objective is to transfer our expertise in handling transitions and/or other types of educational issues so that you will subsequently be able to realise your goals and ambitions. Our consultants can provide remote support, but if preferred, also at your own location.

How can we work together to achieve your goals?
The first step is easy. We get to know each other. You contact us and we arrange an online meeting. In this conversation, we will work with you to clarify your needs and align on your goals.
The second step is about being sure our service can deliver a result. When we are sure your request matches with our expertise, we dig deeper, until are both sure we have fully mapped out the matter at hand.
The third step is about getting started. Within your scope and budget we can offer a scalable solution, varying from a short informative visit to complete consultancy and support in finding and implementing software solutions.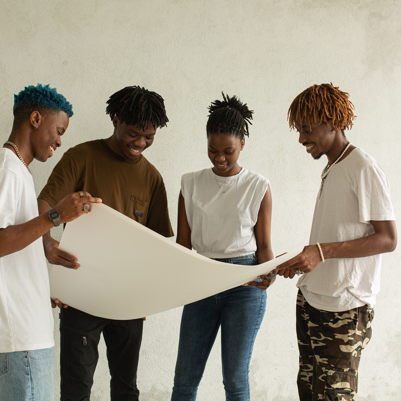 Training – Capacity building by teaching and coaching on specific issues.
We believe in the value of good procedures and working systems. But we invest in people. Because people make the difference.
Cito offers training and capacity building in all aspects of examinations, ranging from development of test instruments to data analysis and reporting.
Consultancy – making plans and getting started
To us, consultancy is working together with you to achieve your goals.
Cito offers consultancy in educational assessment in many fields.
These are some of the issues we can support you in:
Production of items to measure Higher Order Thinking Skills
Evaluation and improvement of formative assessment
Evaluation and improvement of summative assessment
Implementation - Reaching your goals
Teaming up to realize ambitions – that is what implementation means to us. Not just advice, not just training, but working together all the way.
Reforming education takes time and requires stamina. With a solid partner, who is really there for you, chances to be successful are much higher. Cito has vast experience in helping ministries and educational institutions in establishing long lasting sustainable results.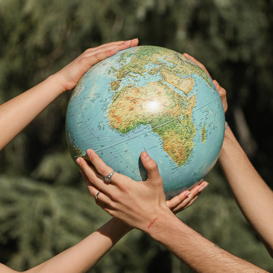 Our experience
Netherlands: Cito provides paper-based and computer based tests for national examinations, as well as monitoring and evaluation systems for students in primary, secondary and tertiary education.
Switzerland: in cooperation with the Institute für Bildungsevaluation (IBE); support in building an online item bank system for evaluation at system, teacher and student level. Training of item developers in Switzerland to construct items for languages, mathematics and sciences for online testing. Items stored in electronic item bank system.
Estonia: Training test experts and staff of Innove in item and test development for paper based and for computer based assessments.
Peru: capacity building in development of items in digital format for the Ministry of Education.
Our partners
We stand for independent advice, training and consultancy. When it comes to selecting a computer based testing platform, we have a track record in working together with other software providers:
OAT: supports test publishers and exam bodies with IT challenges, by providing a powerful open source platform and hosting your test deliveries. Using TAO in combination with Cito's extensive key expertise - educational measurement - provides a powerful total solution for organizational-wide testing issues.
GradeMaker: provides specialist products and services to exam boards around the world – helping deliver valid and reliable assessments, and improving the quality, efficiency and security of their operations. Using GradeMaker in combination with Cito's expertise on educational measurement supports you in your goal to optimize test development processes and analytics.