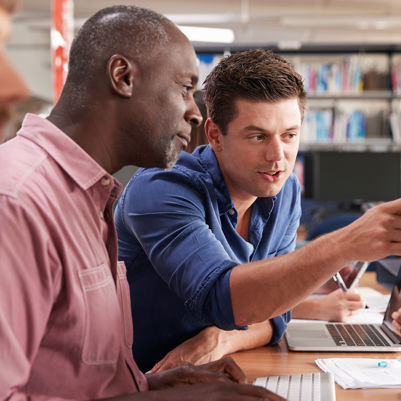 Psychometric Testing
Psychometric testing is the engine behind reliable interpretation of your test data. How do you know whether your test is not too easy or too difficult? How do you know whether two test forms are equivalent? How do you determine the cut-off score? How can you see whether items favour one group of students over the other? Cito has the expertise and the experience to help you with these and more questions, both by training you on Psychometric testing and in all aspects of the use of Psychometric testing in and for educational assessment.
Working with psychometric testing requires a different attitude towards testing in addition to the classical approach to testing. Cito offers capacity building on psychometric testing for professionals in education such as teachers, managers and policy makers.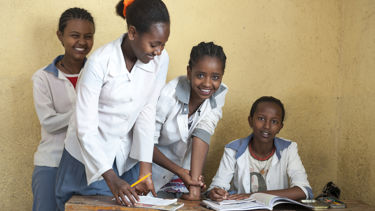 Psychometric Testing is a powerful means to analyze the data that your assessment instruments generate by statistical methods. The insights this gives can be used in all steps of test development and of test use, such as in item banking, test design, standard setting, reporting and to ensure fairness.
One of the main reasons why test developers choose psychometric testing is that it provides a whole range of sophisticated methods to tailor the content and the difficulty of a test (or a test system) to its intended use.
One of the main reasons why educational organizations ( such as school boards, governments) choose psychometric testing is that it gives them the most reliable information from their tests, for a large range of purposes, from reporting to students and teachers to the evaluation of an educational assessment system.
Do you recognize these issues?
"How can we get the most out of our tests, so that we can provide all stakeholders with the most reliable information while keeping test time limited?"
"We get complaints from students, teachers and/or parents that the results of the test do not match the class performance. How can we investigate whether this is really the case or not, and if it isn't, how can we explain this clearly to these stakeholders?"
"We conduct our tests in several languages. How can we ensure that these tests are equivalent?"
"We make a new test each year for the same subject for comparable groups of students. How can we recognise whether a different performance is caused by the test being more difficult or more easy, or by the group of students being stronger or weaker?"
Tailor-made solutions
Our strength is that we work with you. We listen to you and will do all to understand your specific context, your specific needs and your specific goals. This is, to us, the starting point for delivering complete, integrated services.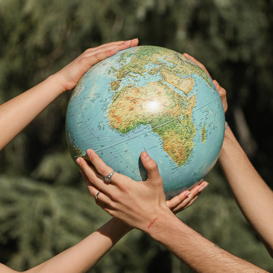 Our experience
Netherlands: Equating the yearly national examinations for secondary schools for more than 300 exams
Kazakhstan: psychometric support and psychometric capacity building of staff for the implementation of student monitoring systems in mathematics and languages for Nazarbayev Intellectual Schools
Switzerland: use of our new standard setting method ("3DC") for Institute for Educational Evaluation, University of Zurich
Working together
We will always, in consultation with you, appraise how, when and what our support should be. Our objective is to transfer our expertise in handling transitions and/or other types of educational issues so that you will subsequently be able to realise your goals and ambitions. Our consultants can provide remote support, but if preferred, also at your own location.

How can we work together to achieve your goals?
The first step is easy. We get to know each other. You contact us and we arrange an online meeting. In this conversation, we will work with you to clarify your needs and align on your goals.
The second step is about being sure our service can deliver a result. When we are sure your request matches with our expertise, we dig deeper, until are both sure we have fully mapped out the matter at hand.
The third step is about getting started. Within your scope and budget we can offer a scalable solution, varying from a short informative visit to complete consultancy and support in finding and implementing software solutions.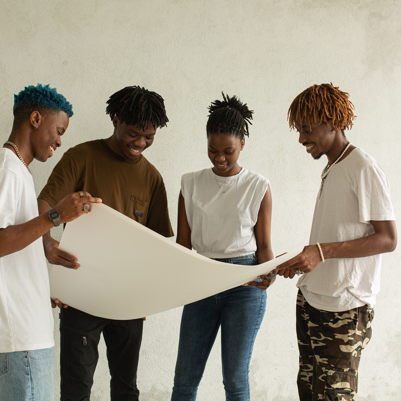 Training – Capacity building by teaching and coaching on specific issues.
We believe in the value of good procedures and working systems. But we invest in people. Because people make the difference.
Cito offers training and capacity building in all aspects of examinations, ranging from development of test instruments to data analysis and reporting.
Consultancy – making plans and getting started
To us, consultancy is working together with you to achieve your goals.
Cito offers consultancy in educational assessment in many fields.
These are some of the issues we can support you in:
Production of items to measure Higher Order Thinking Skills
Evaluation and improvement of formative assessment
Evaluation and improvement of summative assessment
Implementation - Reaching your goals
Teaming up to realize ambitions – that is what implementation means to us. Not just advice, not just training, but working together all the way.
Reforming education takes time and requires stamina. With a solid partner, who is really there for you, chances to be successful are much higher. Cito has vast experience in helping ministries and educational institutions in establishing long lasting sustainable results.