Our Mission
Equal opportunity for all. This has been our mission since Cito was founded. Our primary focus of fair and thorough testing in education has expanded to objectively assessing someone's capacity and talent. Using our unique expertise, we support teachers, parents and employers to make knowledge, skills and competences objectively measurable. With this insight, students as well as professionals, can reach their full potential and embark on a (professional) journey that fits their personal interests, skills and goals.
Everyone has the potential to grow
Our Core values
The following words reflect our core values as an organization: competence, authority, integrity, innovation and commitment. Here's what each of these concepts mean to us.
Competence
Our experience lies in developing exams, tests and assessment methods. Our products and services have a proven track record. Our competence is our added value, and we would like to share our expertise with others.
Authority
We are an authority in the area of educational testing and assessment, but we would never claim to have a monopoly on wisdom. It is only by listening to others that we can inspire them and help them to define the right strategy.
Integrity
We want our behaviour and actions to reflect the integrity of our organization. We believe it's important to look at ourselves and others critically. Our key aim is to be reliable, do justice to our partners, and treat others honestly and respectfully.
Innovative
We want to be progressive and challenging, bold and innovative. That means taking the occasional risk and accepting that we may make mistakes along the way. We are looking for partners who can help us to innovate and who are aligned with our philosophy and mission.
Commitment
For us, commitment means being socially engaged and sharing ideas so we can help others to shape their future. We are deeply committed to promoting quality in education and the business community. That's why we are constantly in contact with all parties involved in this process, from teachers, instructors and students, to employers and employees.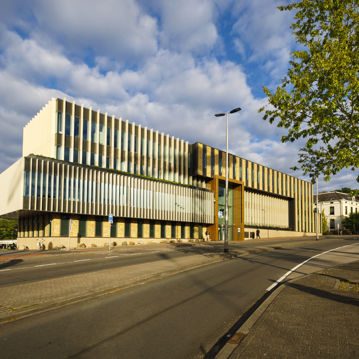 How can we help you?
Please send your question by mail and we will contact you as soon as possible.
Send us an email
Looking for our Dutch website? Check out www.cito.nl.