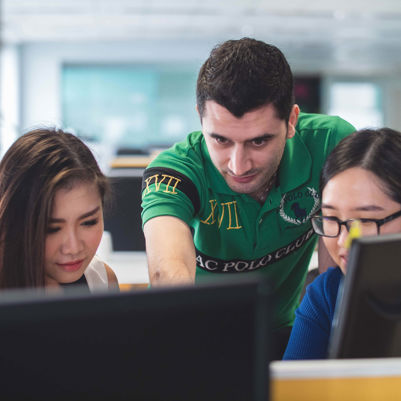 Educational Measurement
Do you want objective measurements of the knowledge, skills and competencies of your students and professionals? Important decisions and choices that influence and steer people's futures should be supported by valid and reliable observations and measurements.
Improve and innovate your Educational System
Department of Psychometrics and Research
The Department of Psychometrics and Research is responsible for the psychometric quality of tests, exams and other Assessment Procedures developed by Cito. Our Psychometric Research Projects focus on:
The development and application of Psychometric Models and Psychometric Software
Procedures for Computerized Adaptive Testing
Automated Test Construction
Techniques for linking tests and exams
The Department of Psychometrics and Research also provides Methodological and Psychometric Support to the different Primary Units of Cito. An important aim of the Department is disseminating the results of our Psychometric and Methodological Research. We not only publish articles in Scientific Journals, but also provide Training and Consultancy on a Global Scale.
Educational Measurement System
Cito offers you a wide range of Instruments and Expertise to help you build a reliable and accurate Measurement System for all types of training and education. people to be trained and educated. We have extensive experience in developing assessments for Education and Professionals:
Cito's expertise can help you to improve and innovate your Educational System by providing Consultancy and Training in: