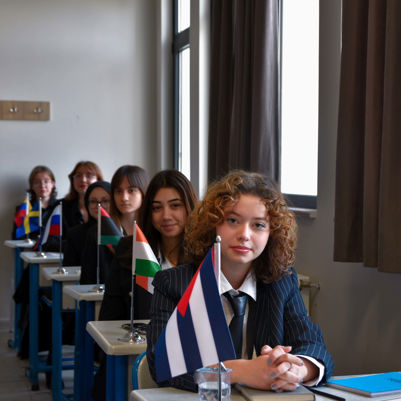 Educational Assessment
Educational assessment is the foundation of any educational system. Assessments reflect the ambition of governments in education. Good assessment tools lead to higher levels in learning. Therefore, tests and examinations need to be of undisputed quality. With a proper measuring tool you know what you measure and what to focus on.
The goal of educational assessment is to evaluate student learning by comparing it against a standard or benchmark. For summative assessments, the results often determine whether a student has reached a certain level or not. High stake assessments should therefore be of outstanding quality, as much depends on them. Not in the least society's faith in its educational system.
Cito supports professionals in improving examinations in all aspects: from item construction, to test taking procedures. From sampling to data analysis. And much more.
Do you recognize these issues?
"We see unexpected patterns in examination results and have doubts about the quality of our exams. What measures must be taken to restore confidence in our National Examinations?"
"How can we be sure our assessments (written, oral, practical) adequately measure the abilities of students?"
"We have too many dropouts in our vocational education. How can we determine what changes are needed in education and examinations?"
"We want to stimulate professional development of all staff involved in examinations. How can we do this effectively?"
Tailor-made solutions
Examinations reflect the goals and ambitions of governments and educational institutions. Therefore, making exams requires deep knowledge of the context in which these are administered. Cito fully acknowledges this fact, and offers tailor made consultancy for each client.
Working together
We will always, in consultation with you, appraise how, when and what our support should be Our consultants can provide remote support, but if preferred, also at your own location.
Training – Capacity building by teaching and coaching on specific issues.
We believe in the value of good procedures and working systems. But we invest in people. Because people make the difference.
Cito offers training and capacity building in all aspects of examinations, ranging from development of test instruments to data analysis and reporting.
Consultancy – making plans and getting started
To us, consultancy is working together with you to achieve your goals.
Cito offers consultancy in educational assessment in many fields.
These are some of the issues we can support you in:
Production of items to measure Higher Order Thinking Skills
Evaluation and improvement of formative assessment
Evaluation and improvement of summative assessment
Implementation - Reaching your goals
Teaming up to realize ambitions – that is what implementation means to us. Not just advice, not just training, but working together all the way.
Reforming education takes time and requires stamina. With a solid partner, who is really there for you, chances to be successful are much higher. Cito has vast experience in helping ministries and educational institutions in establishing long lasting sustainable results.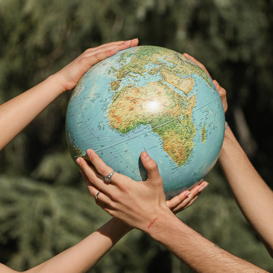 Our experience
Cito has broad international experience in supporting clients improving educational assessment. A small selection is listed below.
Netherlands: National Examinations for Secondary Education: summative national assessments for qualification
Colombia: system analysis: Audit of National Assessments
England: supporting the development of National Reference Tests (NRT): large scale national assessments
Kosovo: Implementation of a National Assessment Plan
Republic of Macedonia: Technical Assistance for an Education Assessment Unit
Serbia: support for Quality Assurances National Examinations system: competency-based assessment in VET
Kenya: Technical assistance and capacity building for Competency Based Assessment In basic education (grades 1-12)
Kyrgyzstan: Secondary analysis and consultancy for Assessment-based Decision Making in primary and secondary education