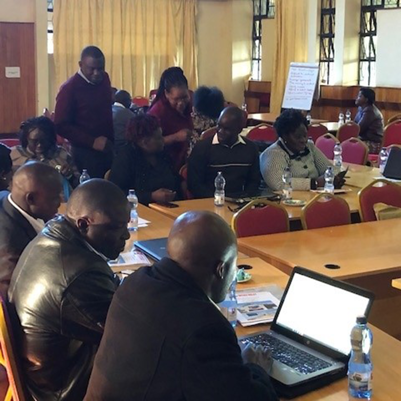 'Both in primary, as well as in secondary education the focus has shifted. A new curriculum requires suitable assessments. '
Kenya – KNEC (Kenia National Examination Council)
The current curriculum in Kenya dates back to the years of the British Empire and it does not meet contemporary requirements. Both in primary, as well as in secondary education the focus has shifted from the transfer of knowledge to the transfer of skills. A new curriculum requires suitable assessments. And this is where Cito's expertise comes into play. Cito has, in close collaboration with KNEC, designed an Assessment Framework, furthermore it provides training modules for teachers in different subjects regarding competency based assessments, and Cito supports KNEC in the process of writing a tender for assessment software.
Assessment Framework
KNEC and Cito have collaborated closely on the design of an Assessment Framework. This Framework details what is being tested, how tests are administered, who is responsible, and what procedures are followed. This descriptive document serves as a benchmark for policy makers, and it includes recommendations for future assessment policies.
Training
During various training workshops on location in Kenya, teachers are trained in competency-based assessment, in their own field of expertise. How do I measure skills, what assessment options are available, but also, how do I analyze the results? Every workshop is tailored to the needs of the participants, as teachers from both primary and secondary schools are trained in groups.
Online Training Module
It is physically impossible to train every teacher in Kenya, and therefore an online training module has been developed. This module enables teachers to work independently towards a better understanding of competency-based assessment.
Tender Document
Digital assessments have taken a flight in recent years, not least due to the COVID pandemic. In order to steer digital assessments in the right direction, KNEC is keen to acquire testing software which will enable them to develop, edit and publish assessments. Cito, based on their expertise and experience, has assisted KNEC in outlining their requirements and writing a tender.
Kenya is taking big steps towards modernizing the curriculum and accompanying assessments. We are proud and honored to participate in this endeavor.'
Melchior de Vries, Head Cito International